Obituary - Bill Booth.
Main Sponsors

Grounds Maintenance Equipment For Professionals - click here to visit Dennis Mowers or here to visit Sisis.
Click here to visit Rigby Taylor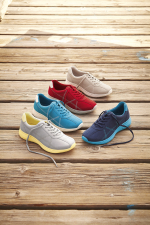 British comfort footwear manufacturer Hotter Comfort Concept supports the Federation of Crown Green Bowls Ladies Merit. Inside every Hotter shoe are secret comfort features that offer a luxurious treat for your feet. Find out how you can have healthy happy feet by downloading our handy guide, full of helpful foot care tips and advice. Call free on 0800 525 893 quoting PBABWA for our latest colour catalogue or click here to go to our web site.
Federation Focus
Click here to read Brian Holgate's Federation Focus.
Latest News
<! AGM>
A G M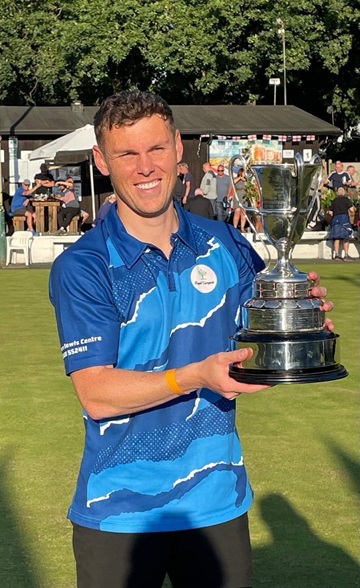 Held at Fox Lane on 10th November and was well attended despite apologies for absense due to illness. Good meeting with positive discussion. Minutes are on Website.
<! New President>
New President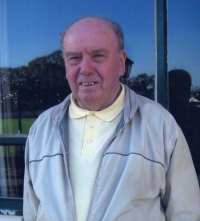 Welcome to our new President Peter Hodgkinson. Peter is married with two children and two grandchildren. He has been involved in Crown Green Bowling for the past 50 years. He was the President of Nth Lancs and Fylde County Bowling Association between 1998-2000 and has been a Committee Member for 22 years. He is also the President of the East Lancs Premier Bowling League.
<! CHAMPION OF CHAMPIONS>
Champion of Champions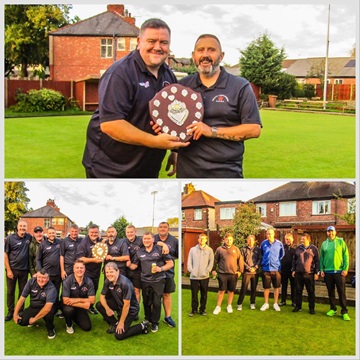 Once again played at the excellent venue of Centre Vale Park, Todmorden the winners of each division played off in a well tried format to decide the Champion of Champions. Pool A, Mid Cheshire A 21 pts - Leeds 17 pts - Barnsley 13 pts. Pool B, Airedale 18 pts - Sth Lancs 12 pts - Bury 9 pts. In the final Airedale beat Mid Cheshire A 163 - 156. Many thanks to Calderdale Council and the caterers for helping make it another successful day.
<! NATIONAL LEAGUE>
National League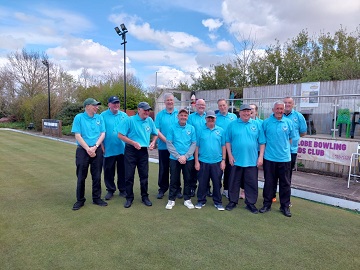 Once again Mid Cheshire A continue to dominate the First Division with Rochdale going from strength to strength in second place. Barnsley also continue to improve winning the Second Division. Leeds are back on form winning Division 3 by 17 Pts. Bury were clear winners of Division 4. Airedale and U K Police promoted from Division 5 Sth Lancs and Doncaster B from Division 6.
<! JUNIOR / YOUTH LEAGUES>
Junior / Youth Leagues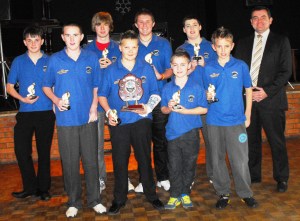 The final rounds of this competition were played on 3rd July at Ormskirk and Warrington. In the Junior section Leeds won the League quite comfortably, played 9 - 79 pts. In the Youth section Leeds also won, played 7.5 - 54.75 pts. Once again our thanks go to Ken Howarth and the team Captains for their efforts.
<! TEAM KNOCKOUT 2013>
Team Knockout 2013
The following teams have entered the Team K) - North Yorkshire, Ormskirk, Rochdale, South Lakes, South Derbyshire, Bury, Middleton, Mid Cheshire, Leeds, Barnsley, Halifax, Doncaster, East Lancashire, Fylde, Airedale, Bolton, - Reserve teams will be taken from Doncaster A, Middlreton A, Leeds A, Rochdale A, Fylde A and Mid Cheshire A.
<! TEAM KNOCKOUT>
Team Knockout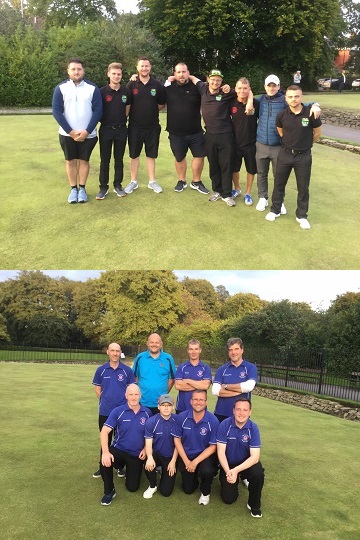 Having reverted to a main competition and supplementary for first round losers, in glorious sunshine for a change 16 teams competed. In the main competition the hosts Rochdale beat Barnsley in the final 6 Pts - 2 Pts Whilst in the supplementary competition played at Centre Vale Park, Leeds beat Ormskirk 4 Pts - 4 Pts Agg Leeds 156 - Ormskirk 153. This was a brill day out for eveyone and will set the format and venues for next year. Many thanks to Andy Mather and his team.
<! OVER 60's SUPREME CHAMPIONS>
Over 60's Supreme Championship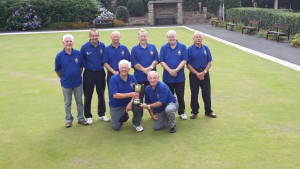 Played once again at the excellent venue Halifax Bowling Club. Barnsley, Bury, Fylde and Cannock played a round robin of thee matches each. Won again by Fylde with 22 Pts, Bury 20 Pts, Barnsley 11 Pts and Cannock 7 Pts. Fylde 8 - Bury 2, Barnsley 7 - Cannock 3, Bury 9 - Cannock1, Fylde 7 - Barnsley 3, Bury 9 - Barnsley 1, Fylde 7 - Cannock 3. Our thanks to the staff at Halifax Bowling Club for their hospitality and fabulous facilities.
<! OVER 60's MERIT>
Over 60's Merit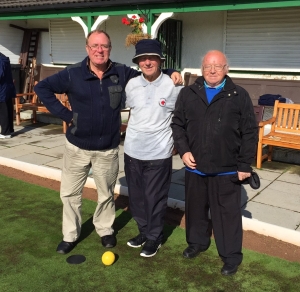 Once again played at the excellent venue, Owley Wood Recreational Club, 42 players competed this years competition. The last eight produced a totally different set of players. Mike Hall, Airedale beat Dave Lee, Nuneaton 21-11. Derek Storer, Cannock beat John Sandiford, Bury 21-15. Peter Rowles beat Stan Chadwick, Warrington 21-13 and Joe Carr, Bury beat Ralph Westwell, East Lancs 21-19. In the semi-finals, Peter Rowles beat Joe Carr 21-15 and Derek Storer beat Mike Hall 21-13. Final produced some excellent Bowling where Peter beat Derek 21-19. Many thanks to Tony from the club for their excellent facilities.
<! OVER 60's MERIT 2013>
Over 60's Merit 2013
Will be held at Owley Wood on 9th August. Entries at £5.00 to David Kay.
<! JUNIOR / YOUTH MERIT>
Junior / Youth Merit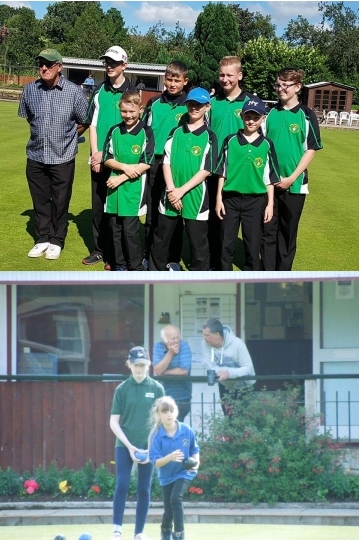 Roe Lea Park once again hosted this year's Junior/Youth Merit. Split into three groups as usual, the 12 and under section was won by Kieran Clark from Furness who beat Toby Heys from East Lancs 21-10. In the intermediate group, Billy Thornton from Furness beat Joe Cranston from Leeds 21-18. The Youth section was won by Ashley Wilcox from Leeds who beat Jordan McNamee from Furness 21-9. Many thanks to Peter and Jim for ther hospitality and sponsorship and to Ken Haworth and his colleagues.
<! INDIVIDUAL MERIT>
Individual Merit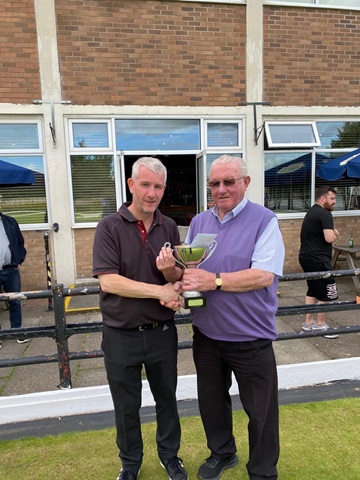 Attracting a record entry and played at the excellent venue, Tadcaster Bowling Club, the event was well supported from the Leeds area. In the semi-final, Tony Riley from Calderdale beat Dave Poole of Barnsley 21 - 9. Craig Hebbard, Leeds beat Ira Jeffers, Leeds 21 - 18. Tony went on to beat Craig 21 - 18 in the Final. Many thanks to Dave Smith and the staff at Tadcaster Bowling Club for another successful day.
<! INDIVIDUAL MERIT 2013>
Individual Merit 2013
Will be held at The Grange Bowling Club, Warrington on 15th September. Entries at £10.00 to David Kay.
<! FEDERATION v CIVIL SERVICE & FEDERATION v CIVIL SERVICE LADIES>
Federation v Civil Service & Federation v Civil Service Ladies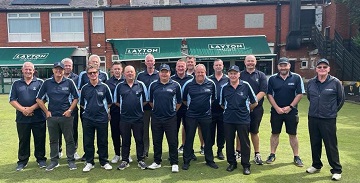 Played this year at the excellent faciities of Grange Bowling Club Warrington. Both matches were played together on 29th June. The men's match was won by the Federation 238 pts - 185 pts. Two late substitutes from Bury namely Tom Taylor 21 - 06 and Sam Deacon 21 - 09 gave the Federation a good start. In the Ladies game the Civil Service beat the Federation Ladies by the narrow margin of 4 pts, 215pts - 211 pts. Jaqui Lord 21 - 08 and Jackie Butterworth 21 - 11 were the best winners for the Civil Service Ladies. A great day was had by all and our thanks go to Alan Eddie and Jackie Butterworth for their hospitality.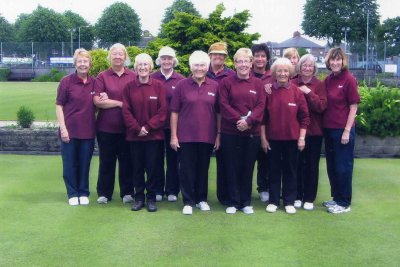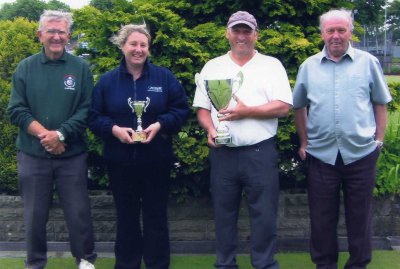 <! FEDERATION v CIVIL SERVICE 2013>

Federation v Civil Service 2013

Will be held at Halifax Bowling Club on 28th June. Anyone wishing to play in this match contact David Kay.

<! CONTACTS>

Contacts

I would be grateful if you would check your contact details and let me know if there are any changes.

Once again any contributions to this site would be appreciated.

Best Regards

David Kay

<! END OF CONTENT >